volkerc
Mandalorian Maniac™




4647 Posts

Posted - 06/12/2019 : 11:19:02 AM




---
Die Comic Con Experience erstmals in Köln!
Vom 27.–30.06.2019 findet in Koeln die CCXP statt.
Das ist der Hammer: die Comic Con Experience kommt nach
Köln! Mit unfassbaren 262.000 Besuchern in São Paulo ist die CCXP
die größte Comic Con Experience der Welt - und jetzt kommt sie
zum ersten Mal überhaupt nach Europa! Das kann nur episch werden!


Starte eine Reise, bei der du der Superheld bist. Oder der
Bösewicht. Oder ein Elf. In unserer Welt kannst du sein, wer oder
was immer du willst. Es ist deine Welt, unsere Welt.


Die CCXP COLOGNE ist der Ort, der dich mit deinen Stars aus
Hollywood und Lieblingskünstlern aus aller Welt verbindet. Hier
hast du nicht nur die Chance, dich als dein Lieblingscharakter zu
verkleiden, sondern auch diesen live zu treffen. Freue dich auf
die größten Stars, die besten Trailer, exklusive Premieren und
Previews – mit dir wird die CCXP COLOGNE zum epischsten Event des
Jahres!
Als Gaeste werden u.a. erwartet:

-Nikolaj Coster-Waldau, Game of Thrones
-Benedict Wong, Avengers
-Rebecca Mader, aus Lost
-Zachary Levi, Shazam
-Chuck Palahniuk, Fight Club
-Mark Pellegrino, Dexter, Lost
-Michael Uslan, Batman Producer
Ausserdem erwartet den Besucher viele Cosplayer,
Youtuber, Influencer, und Aussteller wie z.B. Hasbro.
Tickets gibt es hier:
https://www.ccxp-cologne.de/tickets-kaufen/tickets.php
---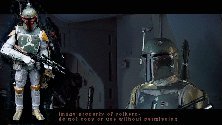 "This Bounty Hunter is my kind of scum."
---
Edited by - volkerc on 06/12/2019 11:19:35 AM