volkerc
Mandalorian Maniac™




7556 Posts

Posted - 06/27/2015 : 4:53:45 PM




---
In 2011 beglueckte Hasbro die Besucher der San Diego Comic Con mit einem Todesstern Exklusivartikel. Hierbei handelte es sich um 14 Vintage Figuren auf Karte in einer besonderen Todesstern Verpackung. Wie es sich fuer einen Todesstern gehoert ist das Teil riesig. Die Karten wie auch die Todessternverpackung kamen mit dem REVENGE of the Jedi Aufdruck. Der Salacious Crumb und der Mouse Droid erhielten ihre eigene Karte und waren nur in diesem Set erhaeltlich. Die 12 restlichen Figuren erschienen dann noch einmal in den regulaeren Waves. Das Exclusive kam nur in USA zur Auslieferung. Aufgeklappt konnte man sich dann alle Figuren betrachten.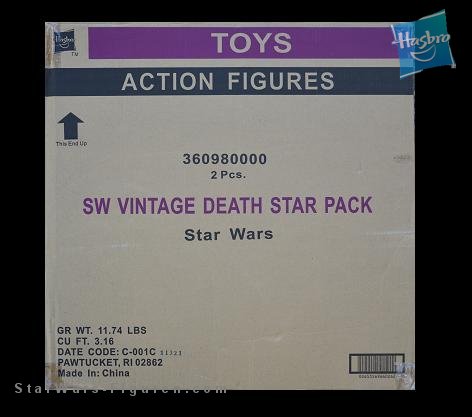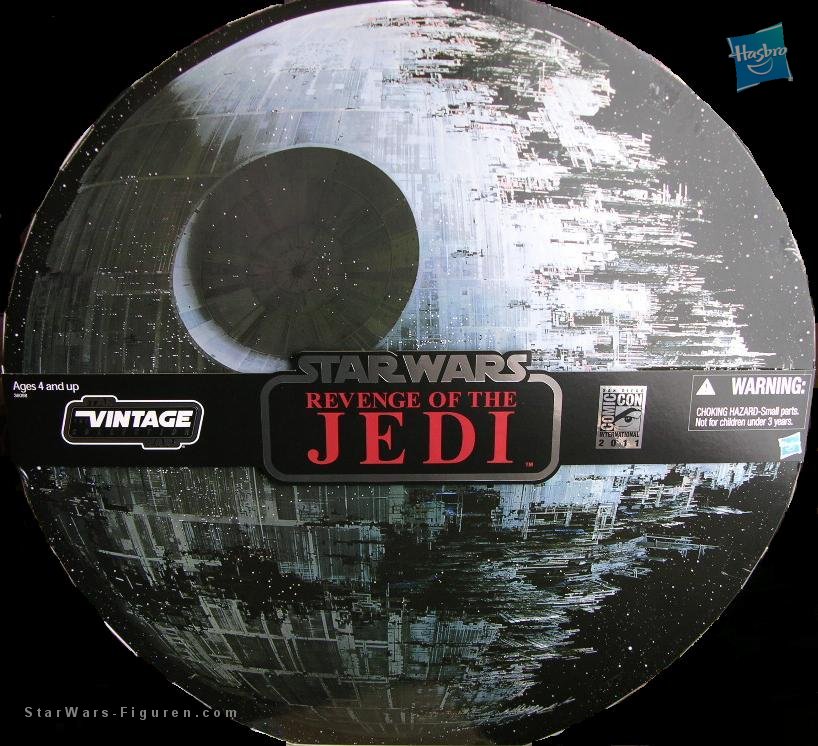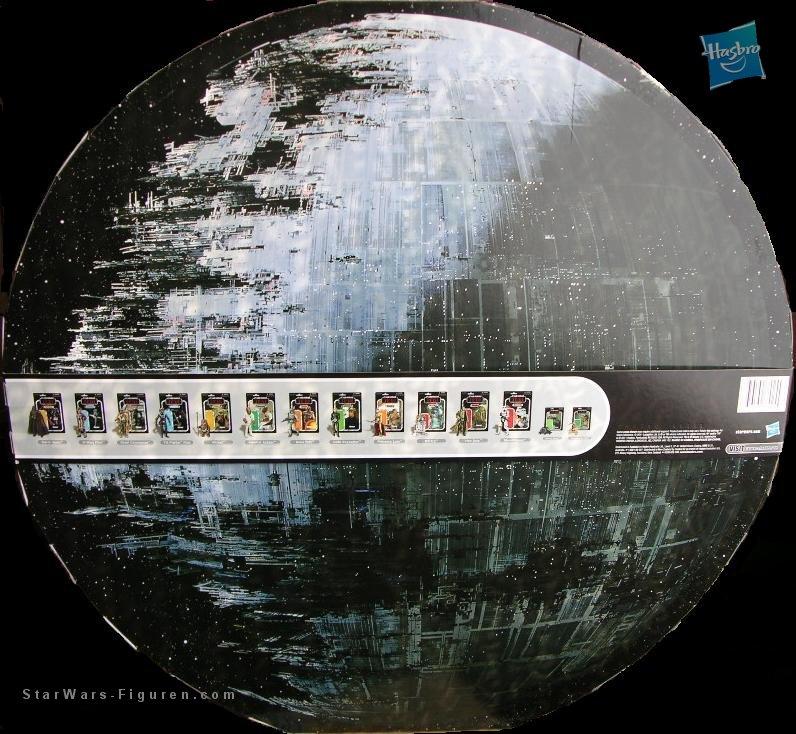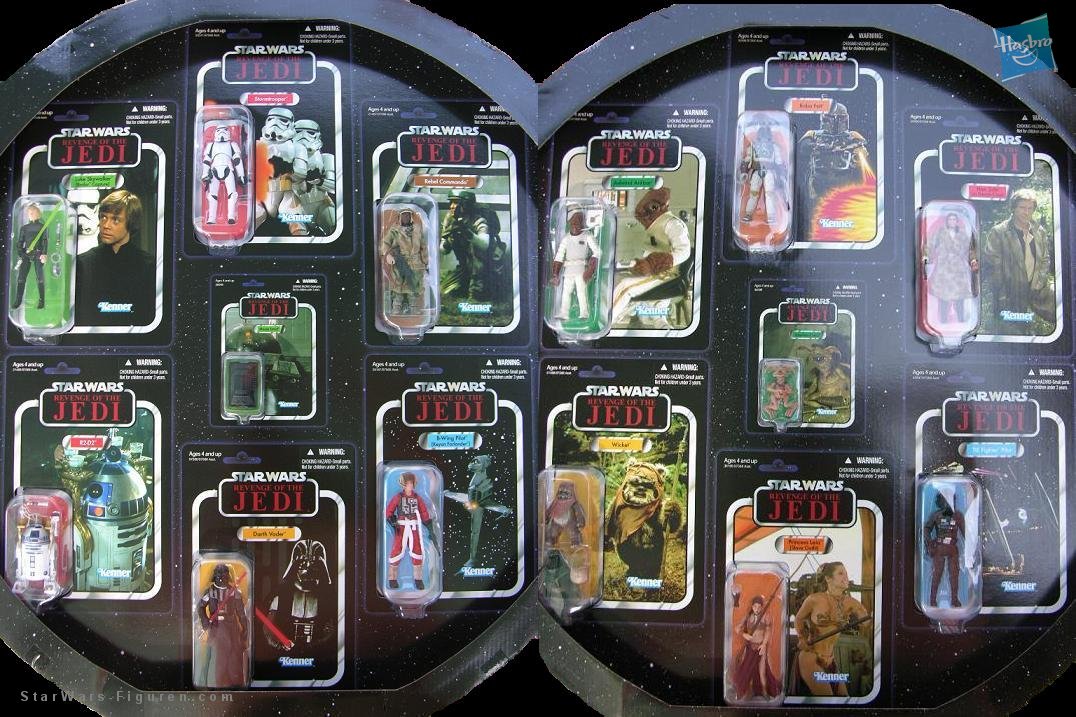 Passend dazu gab es als Handout ein Temporary (nicht dauerhaftes)Tattoo, sowie ein doppelseitiges Poster.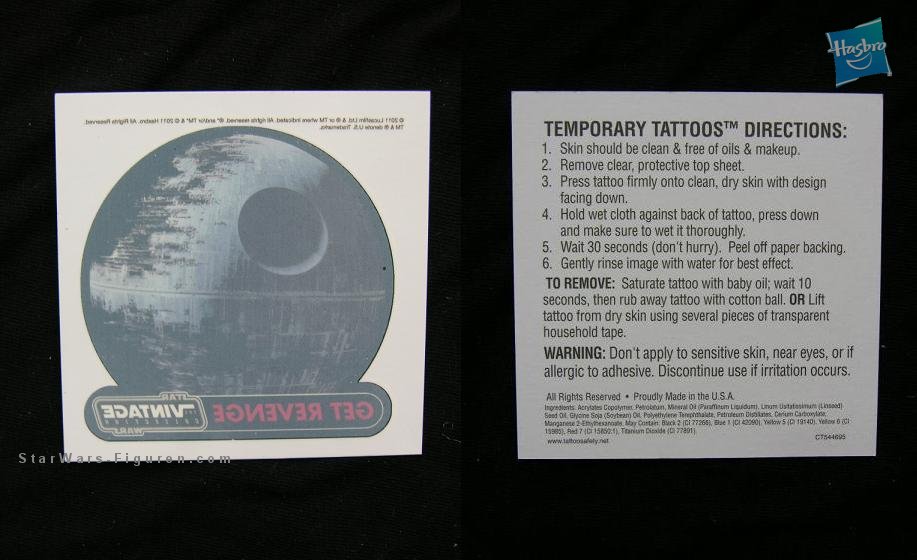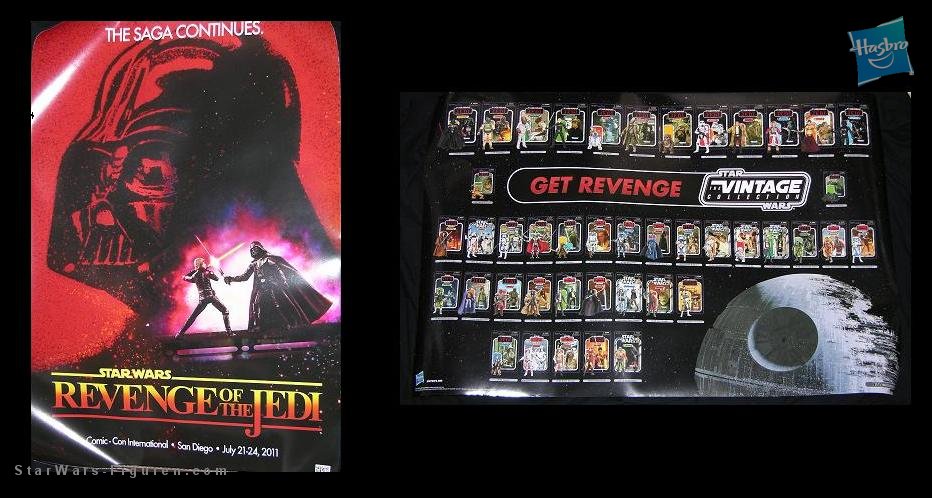 ---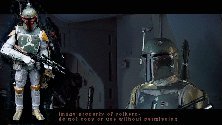 "This Bounty Hunter is my kind of scum."